MUSIC IS THE HEALING FORCE OF THE UNIVERSE
(Albert Ayler)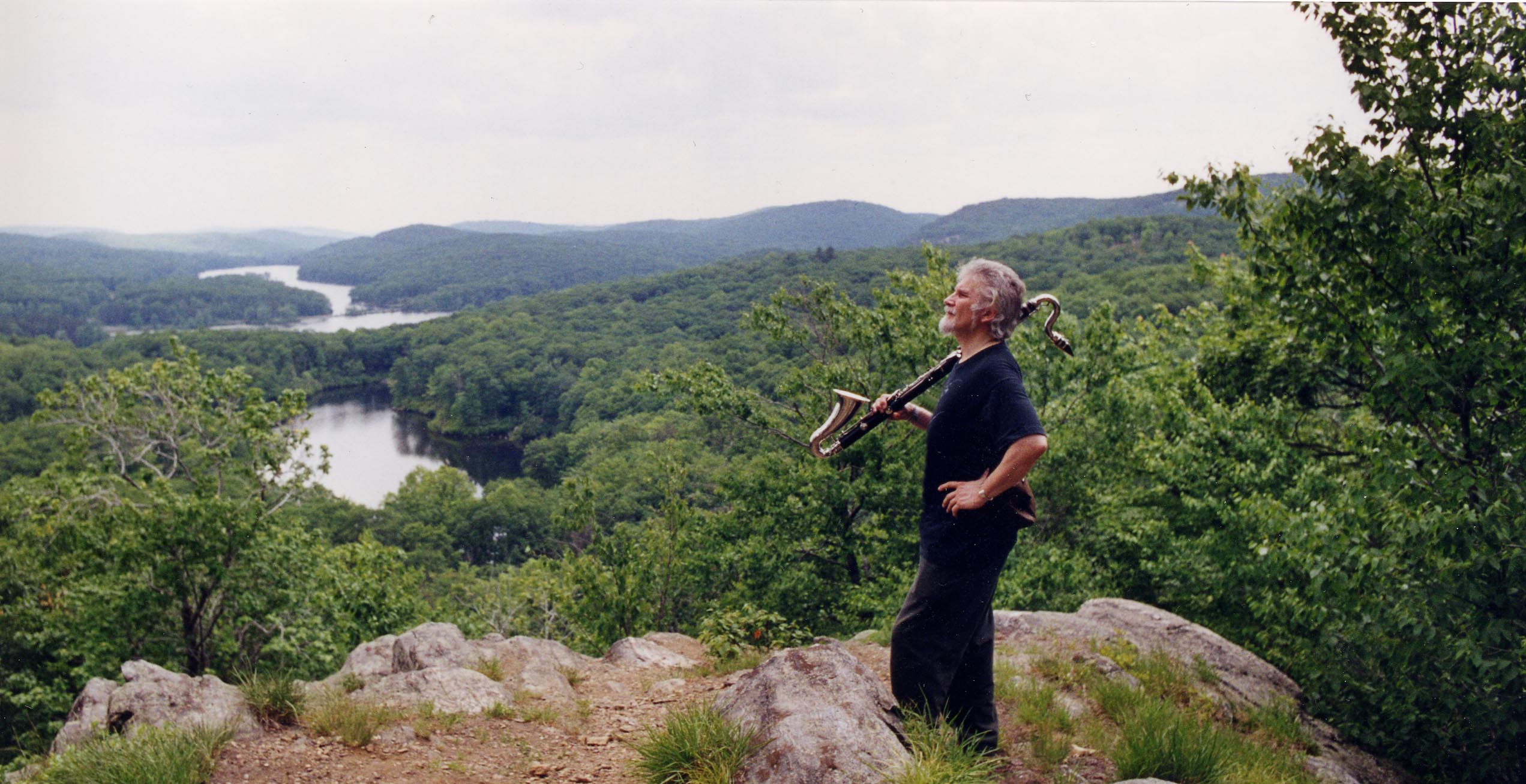 (Harriman State Park * New York, 2000)

** SUMMARY **
Caught in the act
3 for Lacy
SelfGratifying Productions
DVDs
Senators Records
Music related Photographs
CD DREAMS(USA review) * CD DREAMS(Italy review)
CD MOMENTS OF LIFE(Italy review)

CD WINGS OF LIGHT (Italy review)





Gilles' interest in music started at an early age, listening to his father play the mandolin. Never fond of the so-called "Pop" music, he turned his attention first to all the Classical composers, playing many blindfold test games with his siblings. He "discovered" Jazz one night in 1960, when preparing the stage décor of a play: the LP was Miles Davis' modal music masterpiece Kind of Blue... Quite an entry point...
He particularly likes improvised music, because it represents so well his personal views about the magic contained in the present moment.

Gilles is actively involved in all aspects of music, one of the great passions of his life:

** AS A PERFORMER **


He started trumpet at age eight, fooled around with trombone at eighteen when at the Beaux-Arts School of Architecture in Strasbourg, France.

He is self-taught on soprano and sopranino saxophones, bass clarinet, Tanzanian mbiras (thumb pianos), cymbals, gongs, and various percussions.

He performed his first public solo concert in Haiti in 1982, at the American School, for an audience of some 400 students and faculty.

During his several years in Haiti (till 1984), he was a member of an amateur quintet playing mostly Dixieland jazz (trumpet, alto sax, soprano sax, banjo, percussions).

While in Rwanda (1985-86) he studied music theory with a professional jazz reedplayer (a graduate of New England Conservatory working as Economic Counselor at the US Embassy in Kigali). He gave a solo soprano saxophone performance at a private concert gathering in February 1986.

Busy with extensive travels to Africa, and facing many constraints in his UN professional career, he stopped performing for a number of years.

He played his first gig in New York City in September 2004 in the loft of Sculptor Alain Kirili for An Homage to Steve Lacy, in solo and trio formats: Appropriately named "THREE FOR LACY," the trio is comprised of Joe McPhee, Joe Giardullo & Gilles Laheurte, soprano saxophones.

He went to Antwerp (Belgium) in December 2005 and played at the famed DeSingel with the trio "THREE FOR LACY" (Joe McPhee, Joe Giardullo and Gilles Laheurte, saxophones)

In April 2012 (on Friday the 13th!), he played at the notorious NYC temple of jazz "The Stone" as part of the ICTUS Festival organized by label founder Andrea Centazzo. The evening (2 concerts) was a Tribute to Steve Lacy, featuring 5 soprano saxophonists: Roberto Ottaviano, Joe McPhee, Andrew Raffo Dewar, Joe Giardullo and Gilles, joined by Centazzo for the final pieces. According to raving comments received, it was "a stellar concert," that "lifted the bandstand."
** AS A PRODUCER **


Associate producer of Steve Lacy's CD "Ten of Dukes and Six Originals" - Solo at the Eggfarm, Japan (Senators Records, 2002)

DVDS: see section DVDs
."MONK's DREAM LIVE at IRIDIUM" filmed on August 11, 2002 (Senators Records)
."MONKSIELAND," filmed at Iridium on March 25, 2004: this was the last public performance of Steve Lacy before his passing, captured on digital video (in preparation by Senators Records)

"Producer" / Cameraman for Digital Videos filmed at BARBES (Brooklyn):
. Michael ATTIAS (quartet + 2 dancers)
. Kevin NORTON (Dewline Trio)
. Will HOLSHOUSER (Reed Song Trio)
and filmed at the Cornelia Street Café (NYC):
. Kevin NORTON'S Dewline: The Music of Steve Lacy (with trumpeter Dave Ballou, bassist John Lindberg, vocalist Kristin Norderval, and poet Bob Holman reading poetry)
. Tony MALABY Trio (with Angelica Sanchez and Tom Rainey)

His personal CDs: see CD Releases
. "JUMP & FLEE! Improvised Music - A Retrospective 1979-1986": Two limited editions, numbered and signed (1998 and 2002)
. "SHORT CUTS — Improvised Music (1998-2004)" is still in preparation
."DREAMS - A Humble Tribute to Steve Lacy" was released in June 2005
."MOMENTS OF LIFE - An Homage to 3 Influential Artists" was released in October 2008
."WINGS OF LIGHT - A metaphor about the ephemeral nature of life as perceived through the luminous wings of a fragile butterfly" was released in December 2013
** AS A LISTENER **


Some of his current favorite listening pleasures include:
. Jazz / Improvised music: the music of Steve Lacy, Evan Parker, Masahiko Togashi, Ned Rothenberg, John Surman, Sun Ra, Michel Portal, Toumani Diabate, Tony Malaby
. Classical music: Maurice Ravel, Claude Debussy, Eric Satie, Francis Poulenc, Sergei Prokofiev, Igor Stravinsky, George Crumb and Toru Takemitsu
. World music: Javanese Court Gamelan, Tibetan Buddhism, Japanese koto & shakuhachi, Korean kayakum & geomungo, African harps, Burundian Inanga and Tanzanian Mbira music, and much more...
** AS A WITNESS **


| Caught In The Act | SelfGratifying Productions | DVDs | Posters | 3 for Lacy |

---
| Return Home | Architecture & Planning | Fine Arts | Writing | Poetry | Music | Photography | Theater | Contact |