Quoi de neuf ???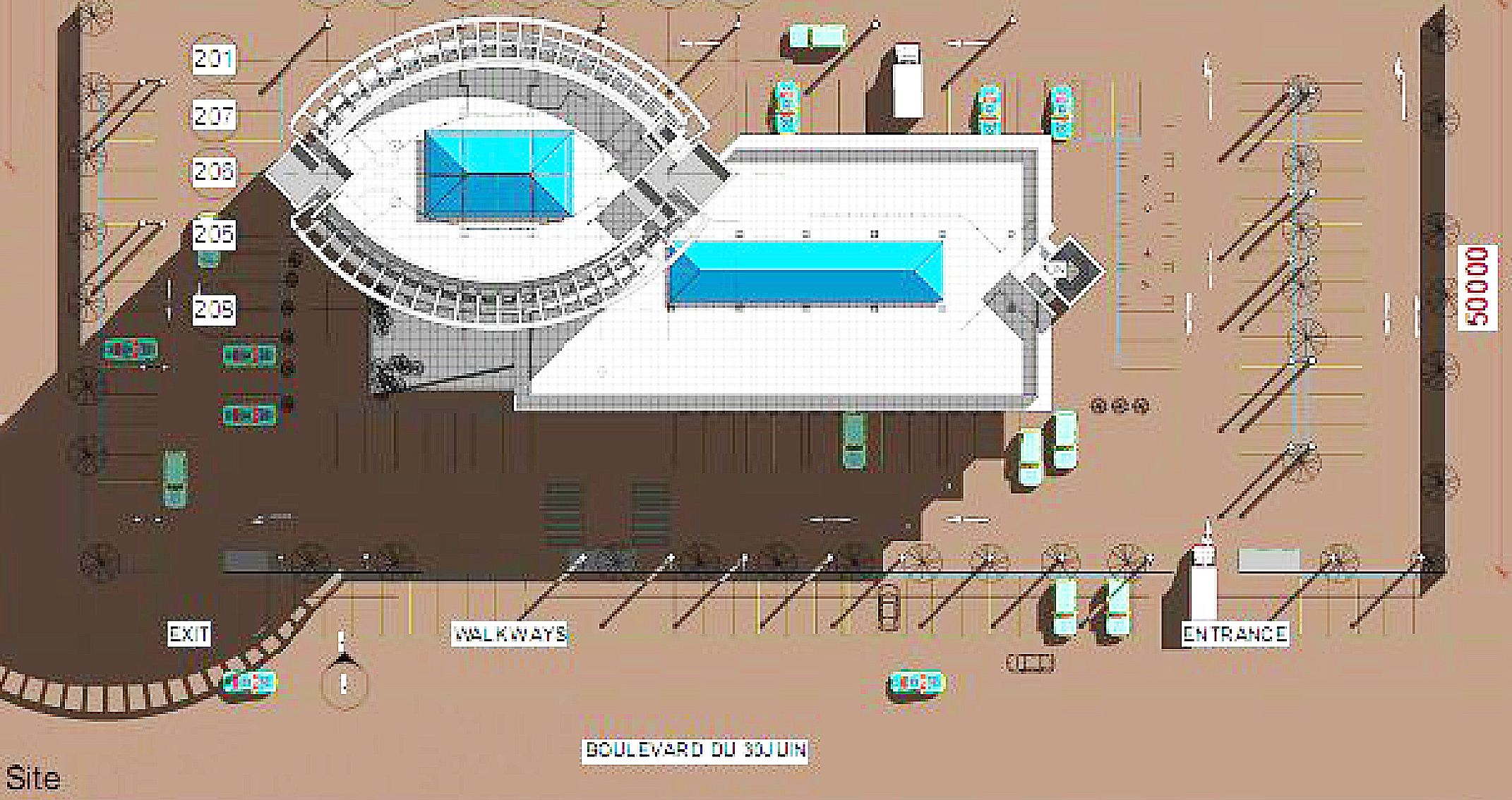 Early 2013:
The Democratic Republic of Congo suddenly came back into the limelight, in the form of a Feasibility Study to build a brand new United Nations House in the capital City, Kinshasa. The work was done from mid-February to June.
Approval process is underway, let's see what happens next...



In February, Gilles was invited to the talk show "Persons of Interest" on the Manhattan Neighborhood Network (MNN).
Part 1 focused on his international career and travels, Part 2 was on his philosophy of life and music.
Hosted by Josiane Hird, the two interviews aired in March and April 2013.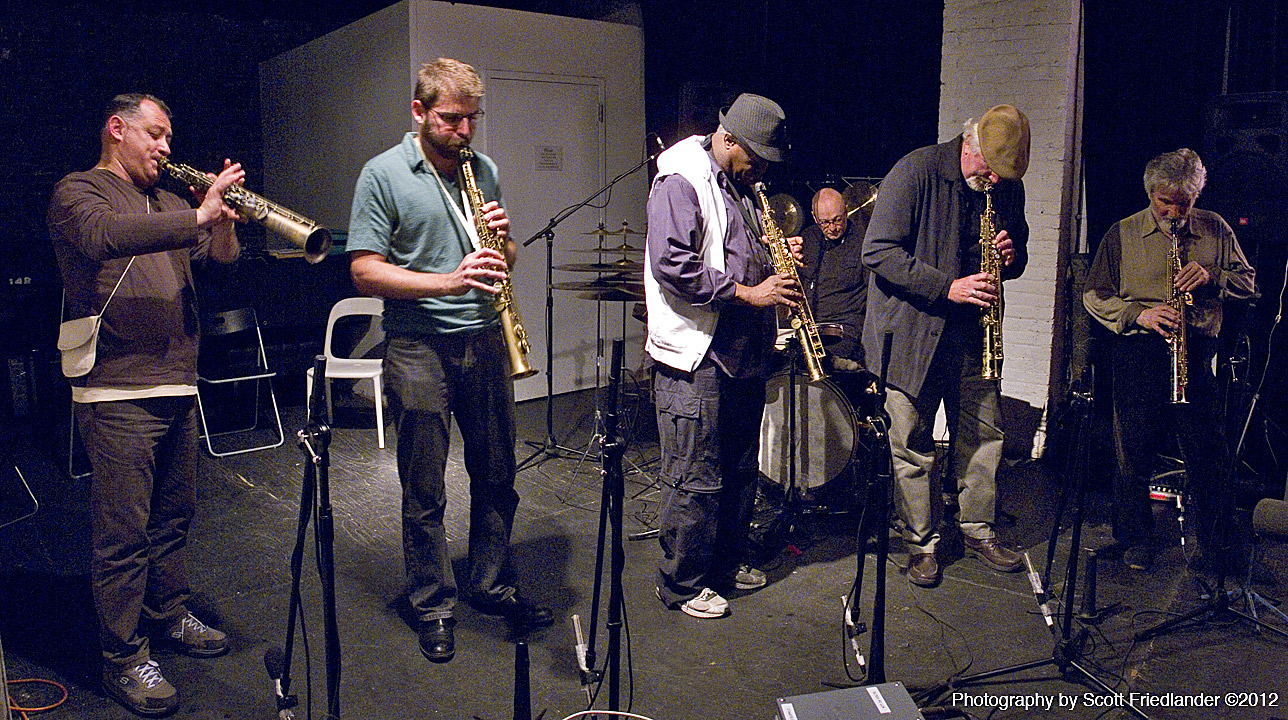 Spring 2012:
Well, THINGS always happen when you least expect them...
Guess who was invited to play as part of a Tribute to Steve Lacy in April 2012 at THE STONE (NYC)?
Organized by Andrea Centazzo,
it featured Joe McPhee, Joe Giardullo, Roberto Ottaviano (coming from Bari, Italy), Andrew Raffo Dewar, and GILLES!
A unique line-up of 5 soprano saxophonists... two sets that took place on Friday the 13th (no small feast or coincidence)...
Thus after practicing on the roof by day, and in the basement by night ... A stellar concert!
here are some pictures taken by downtownmusic.net, Thanks!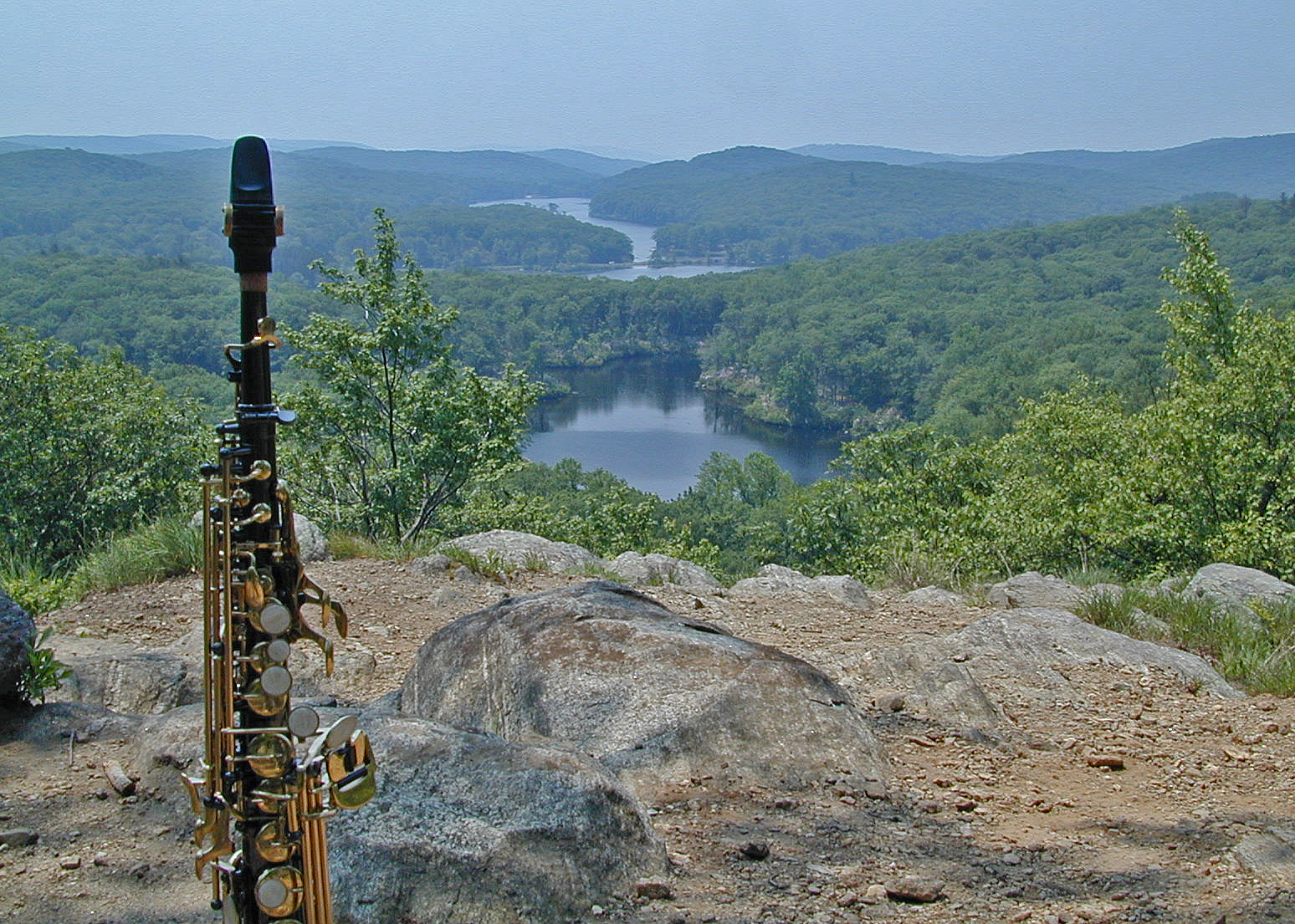 June 2011:
Becoming a senior citizen is no picnic, and what better way to make it a very personal and unique event ...
in Harriman State Park!
A time of reflection, meditation, contemplation, and gratitude. A day spent in and with nature. A day of music and silence.




Summer 2010:
GILLES returned to NYC after several hard but fascinating assignments in the Congo DRC (Democratic Republic of Congo): Kinshasa, Aru, Bunia, Beni, Bukavu, Fataki, Lubero, among other little known townships / villages, returning to the capital Kinshasa via Kalemie, Kinama and Kananga, and exploring the Western shores of Lake Albert near the Uganda border.
A mesmerizing grand tour of this huge troubled African country, see pics Congo3 & Congo4.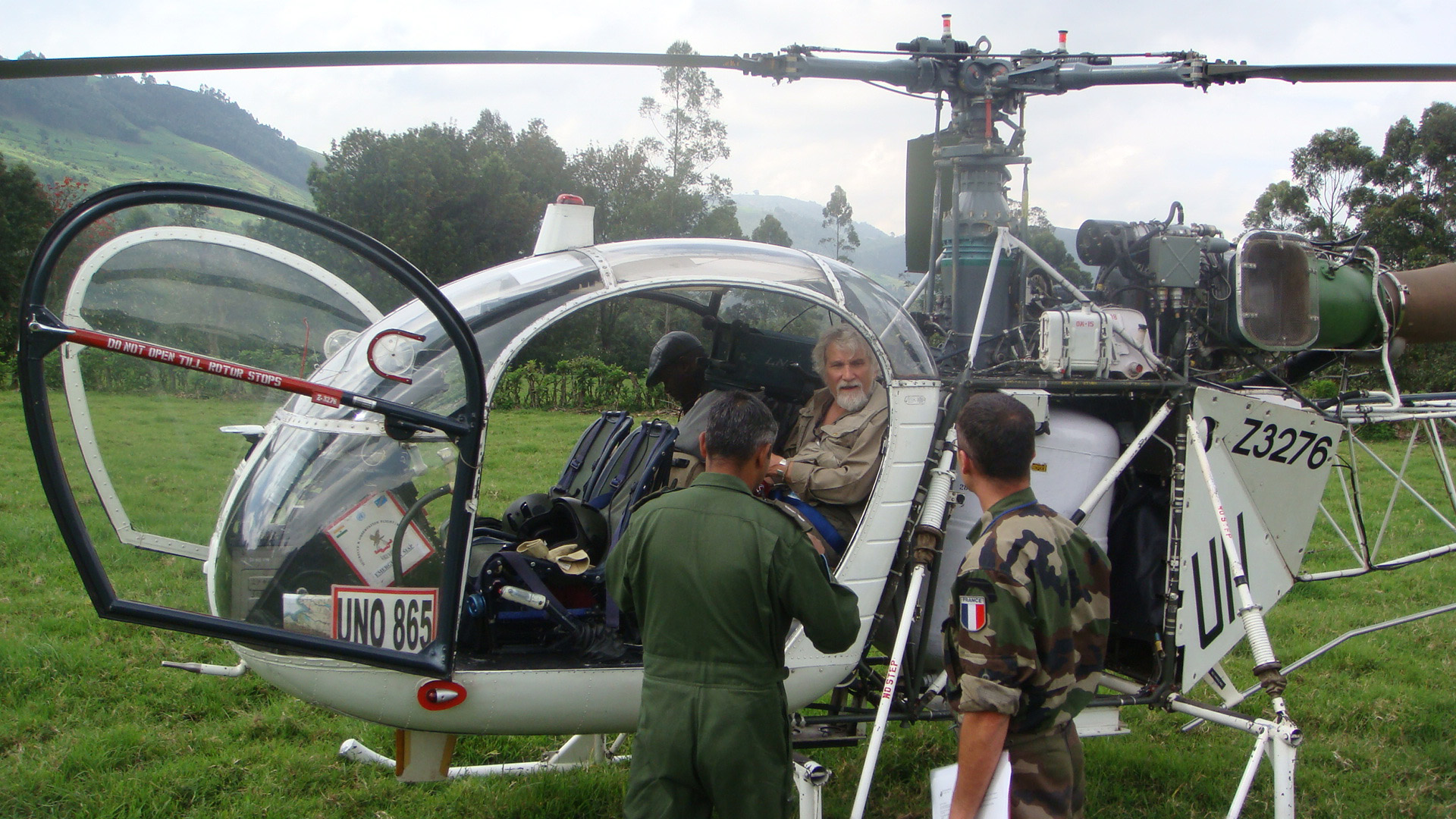 ON THE WAY FROM LUBERO TO GOMA (October 2009)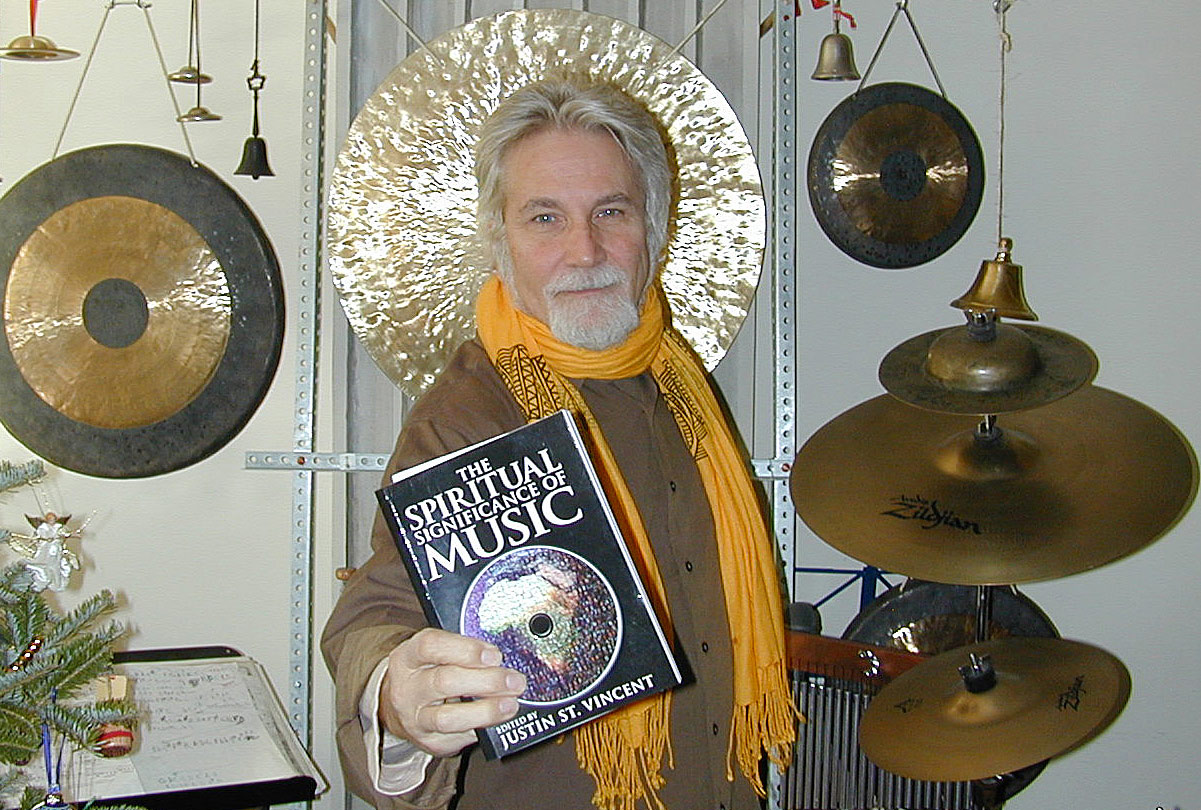 December 2009: Release of the book
THE SPIRITUAL SIGNIFICANCE OF MUSIC

The year 2009 saw the release of the book The Spiritual Significance of Music, World Edition (Justin St. Vincent, Editor), to which GILLES is a contributor (so are Roy Campbell, Dave Douglas, Ravi Shankar, Marilyn Crispell, Anthony Coleman, Butch Morris, among others) see "interview".








2008-2009 SUMMARY
In early 2009, GILLES took a much needed vacation in Argentina
following earlier assignments in Congo DRC (Bunia near the Uganda border), and in Burundi (Bujumbura, Gitega, etc) with the United Nations Development Programme (UNDP), where he helped launch several new major construction projects (schools, social housing units, courts), and the physical rehabilitation of existing governmental facilities (jails and military barracks), all funded in the framework of the Peace Building process.
see HARMONIS at Work - Congo - Congo2 - Congo3 - Congo4 - Burundi

His musical adventure Moments of Life was released in October 2008, featuring a striking calligraphy from Shingai Tanaka, and much inspiration from Steve Lacy, Masahiko Togashi and George Crumb's respective musical universes. See review made by AAJ/Italy.

In parallel was (still is) the preparation of a new spiritual book titled A Path to Light
by Serge Marjollet and Gilles. This 2nd book using some of Serge's teaching aims at helping each individual understand himself better and the spiritual choices available to him for a more satisfying and rewarding life.

Gilles continues on providing assistance to European publishers in expanding their market to the USA, notably the book by Viam della Rosa Operation: Jesus Genetic (January 2005), see www.editionsfortuna.be
He is also actively involved in ad hoc assistance to the sites of Sky Energy Portal
after having done the English translation of the websites Magic Wand of Happiness,
and of French writer/humanist Serge Marjollet

On this side of the ocean, he remains involved in promoting the book Le Secret de Jésus, Guérir avec Rien (The Secret of Jesus: Healing with nothing) by French author DAS, and the book on Ascended Masters Saint-Germain révèle la Hiérarchie Solaire (St-Germain reveals the Solar Hierarchy) see Kataros / Editions Nectar (Canada).

He has completed the Photography sections on
Africa - Argentina - Bolivia - Burundi - Congo - Congo2 - Congo3 - Congo4 - Haiti - Kilimanjaro - Rwanda
and among the latest additions
Benin - Guinea - SaoTome e Principe - Skies of Africa - Tanzania - Togo

NOT SO NEW, BUT... A QUICK SUMMARY OF 2005-2007
Gilles' CD
DREAMS, A Humble Tribute to Steve Lacy,
released in October 2005 and reviewed in AllAboutJazz / NY and in AllAboutJazz / Italy
made the list of "THE BEST OF 2005" (category: Tribute Recordings) in the
December issue of AllAboutJazz / New York.

He went on a European tour in Belgium with the Joe McPhee trio
(with Joe McPhee and Joe Giardullo).
Appropriately named THREE FOR STEVE LACY, the 3 soprano saxophones trio played on December 4, 2005 at deSingel in Antwerp, Belgium. Part of the first "Come Sunday" Jazz Series of the 2005-2006 Season, it was a great success. The one-hour concert was broadcast on Belgian Radio, and the videotape was shown on TV in Belgium and Europe. A commercial CD release of the concert is now in the works (planned for late 2013).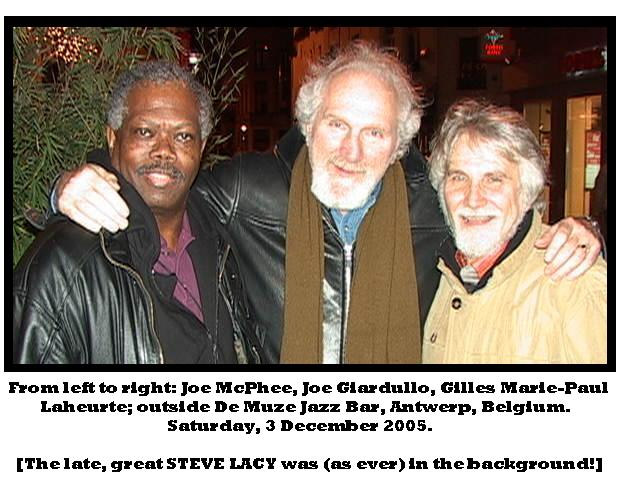 Last but not least, Gilles created his own firm HARMONIS International in late 2006 - early 2007 to make available his rich professional experience to the world, in the fields of Habitat, Architecture, Monitoring, Infrastructures and Development Management Services. Another milestone in his 40+ year career...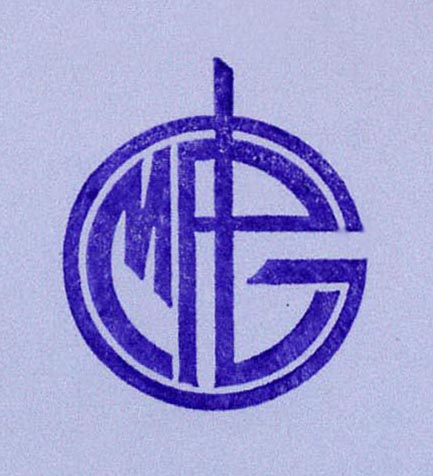 Thanks
Merci
Gracias
Grazie
Obrigado
Danke schön
Arigato
XieXie
Asante sana
Murakoze cyane

---
| Timeline | What's new | Personal Moments |
---
| Return Home | Architecture & Planning | Fine Arts | Writing | Poetry | Music | Photography | Theater | Contact |